Are you confident or stuck in your executive career?
Why is executive resume writing so important?
It validates your value proposition, opens doors to interviews, and establishes relationships that lead to your dream job.
An Executive Resume is a vital tool in opening the doors for your long-term career success
It's an essential resource for reviving a stagnant executive job search
Most importantly, it assists you in marketing yourself to future employers, executive recruiters and even your own current boss.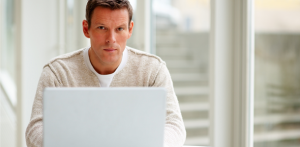 Does your executive resume make you look competitive on paper?
Does your executive resume have a strong summary statement that captures your value proposition?
Is your executive resume rich with keywords that connect with employers and position you as an insider?
Are the context, complexities and unusual leadership challenge of each leadership position covered in your resume?
Have you filled your executive resume with quantifiable, solution-driven achievements relevant to your target market?
If you have answered no to any or all of these questions, well, you can breathe easy. While you may move mountains in your day job and command respect from your peers, you cannot write that compelling executive resume on your own.
Maximize the opportunity to clearly define your objectives, identify your top executive career achievements, and highlight those experiences in a high-impact executive resume.
GenPro resumes will develop and design a deep, richly written and highly strategic executive resume which will capture the attention of top employers, recruiters, and network contacts.
Make a non-negotiable decision with yourself today, stop accepting mediocrity and make an investment in your career growth. Call us at 224-567-9939